Jiangyin Tongda Special Pipe Manufacture Ltd. (Jiangyin Changjiu Marine Pipe Ltd.) is located in the intersection of the Yanjiang Highway and the Xicheng highway. The traffic is very convenient and geographic circumstance is exceptionally favorable.
The company established in 1997 covers a production area of 110,000 square meters, of which construction area is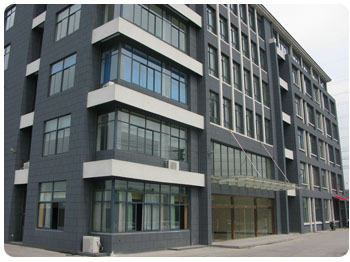 48,000 square meters with 150 million permanent assets. The company has more than 1,000 employees, including management and technical staff of 120 people, intermediate grade and above more than 80 people.


The company owns a lot of sets various machinery and equipment including a set of Φ 76 piercing mill tube mill, three sets of Φ 50 card punches, four longitudinal sloping tube blank mill furnaces,seventeen 5-120t drawbenchs,

a roller heat treatment furnace and a Φ 325 Stiefel mill and so on. The company also owns many main productions checking equipment , such as S teel tube probologs, three sets of ultrasonic defectoscopes, Direct-reading spectrograph, Metallographic examination tester, Impact testing machine and Hydraulic universal tester. Our company has its own assistant production equipments like 35KV main transformer station, boiler room, check center; metalworking workshop, mechatronics workshop, Physical and chemical room. Self-contained production equipment and facilities have formed a complete production line of seamless steel tubes.



The company specializes in various standard marine seamless pipes. The production capacity is more than 20 million tons and production standard from Φ 8X1 to Φ 630X45, has been certified by the BV, LR, ABS, GL, DNV, KR,NK,CSS classification societies and passed ISO9001: 2000 quality management system certification.
In the company of all staff have been efforts to forge ahead with innovation. The concept of unity and perfect service quality will make the company have a brilliant development prospects.